Sally Fitzgibbons (AUS), 21, has claimed victory at the 2012 Rip Curl Women's Pro Bells Beach presented by Ford Fiesta over Stephanie Gilmore (AUS), 24, in offshore four-to-five foot (1.5 metre) waves at Bells Beach.
The second stop on the 2012 ASP Women's World Championship Tour, the Rip Curl Women's Pro Bells Beach enjoyed a week's worth of excellent waves and the world's best female surfers rose to the occasion in fine fashion.
In a hard-fought Final, it was Fitzgibbons who was able to stave off a late charge from Gilmore and claim the Rip Curl Women's Pro Bells Beach for the second year in a row.
"I'm speechless," Fitzgibbons said. "I'm so pumped. That was tough. Bells went to sleep on both of us and it got real tactical at the end. Steph (Gilmore) only needed a small score and I just hung on for dear life. That wave she took at the end looked so small and I had a feeling there was going to be another set, but there wasn't. I just can't believe I won Bells two years in a row!"
Credit: http://live.ripcurl.com
Check out some video's of the Rip Curl Woman's Pro Surfing at Bells Beach, Australia below.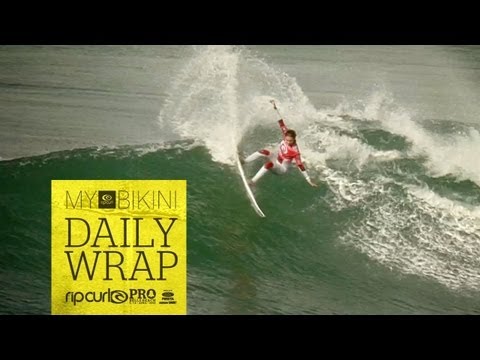 Four-time world champ Stephanie Gilmore is upset by Lakey Peterson and Sally Fitzgibbons posts an incredible 18.84 out of a possible 20 in a convincing Round 1 win on Day 1 of the 2012 Rip Curl Women's Pro presented by Ford Fiesta.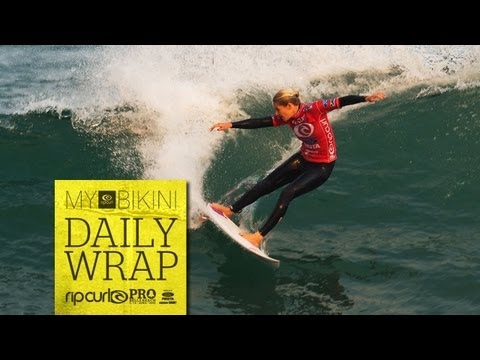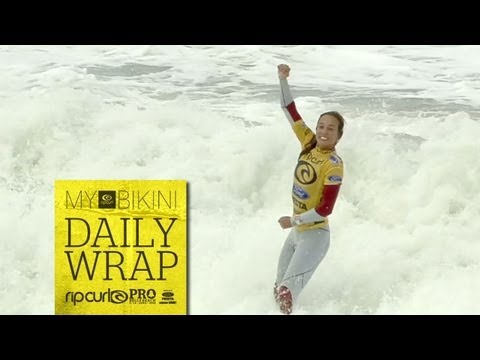 Sally Fitzgibbons was crowned the 2012 Women's Rip Curl Pro Champion, see how all the action of the day unfolded.